Tchibo Tele-Fever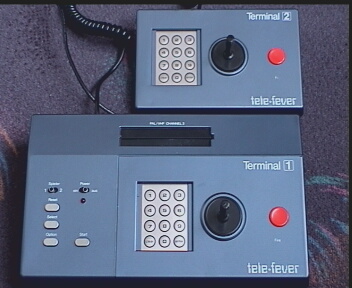 | | |
| --- | --- |
| Manufacturer: | Tchibo (a german coffee-seller) |
| Model: | Tele-Fever |
| Released: | ? |
| Production ends: | ? |
| Processor: | ? |
| Mhz: | ? |
| Co-Processor: | - |
| RAM: | ? |
| ROM: | ? |
| Data Medium: | Cartridges (compatible to Schmid TVG 2000) |
| Games released: | ? |
| Graphic: | ? |
| Colors: | jes |
| Sound: | jes |
| Ports: | Joypad, HF, Powersupply |
| Joypad: | digital, 1 Firebutton |
| Accessories: | - |
| Powersupply: | 15V DC, 600mA |
| Sold in: | Germany |
| Launch price: | ? |
| Sold Pieces: | ? (only a view) |
| Specials: | compatible to Schmid TVG 2000 |
| Got own one from:: | Auction DEM 160,- |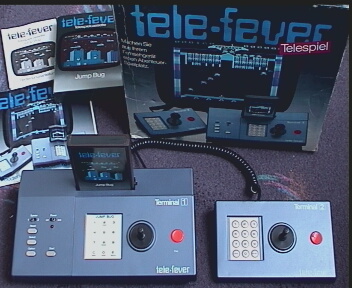 The Schmid TVG 2000-compatible Tele-Fever-Console was sold only in Germany from a Coffee-seller named Tchibo for a very limited time. The little amount of avaiable Tchibo-Telefever games was added with all Schmid TVG-2000 Games.

The first Joypad is build in the Console, the second is external. The Design of the Tele-Fever is a lot better than the Schimd TVG 2000.

Cause the Tele-Fever was produced only in a small amount, it is a absolute rare item now and can only be found in some Collectorshands.