Commodore CDTV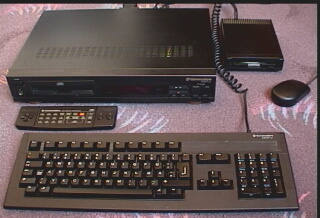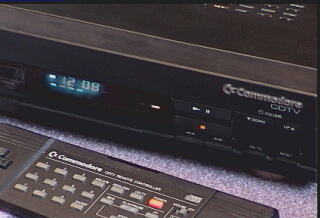 Manufacturer:
Commodore
Model
CDTV
Released:
1990
Processor
Motorola MC68000
Mhz:
7,44
RAM:
512 KB (later version with 1MB)
ROM:
192 KB
Betriebssysteme:
Kickstart 1.3 (+ additional ROMs for CD-support)
Data Medium:
CD, Disc
Graphic, Resolution:
640x512
Colors:
up to 4096
Sound:
Stereo, 4-Channel, 8 Bit
Ports:
Seriel, Parallel, Disc, Infrared,
Mouse, Keyboard, Video out, HF, RGB, Midi, Memorycard
Joypad:
digital, Infrared
Sold in:
worldwide
Specials:
1x Speed CD-ROM
Accessories:
Disc, Keyboard, Mouse, Genlock, RAM-Card 64KB
Launch price
699,- engl. Pound
Got own one from::
Used, 220,- DEM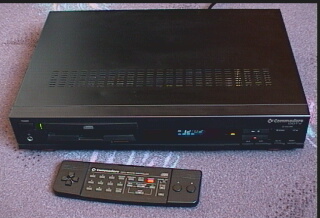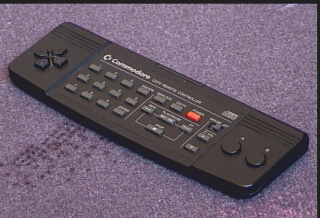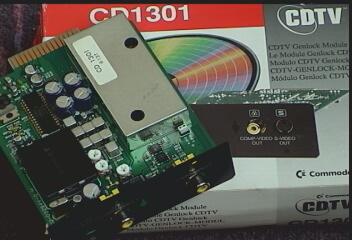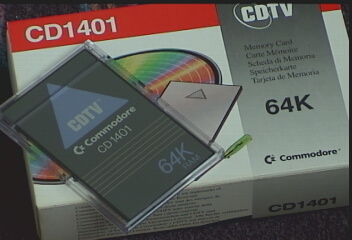 The CDTV from Commodore i think is the curiosest of all Amigas. The first version has build in the technic of the Amiga500 (512 KB RAM). Further Version included the technic from the Amiga500+ (1MB RAM). The CDTV has a Memorycard-Slot at the front. Through accessories like a Keyboard and Discdrive the CDTV could be upgraded to an complete Amiga 500 (Amiga 500+).

The included Infrared-Joyboard could be switched to use as Joystick or Mouse. Also all CD-Player-funktions could was included on the joyboard.

With the Genlock-Addon the TV-Signal could be mixed with the Amiga-Grafic. But only the Backgroundcolor of the Amiga could be cut and replaced through the TV-Signal.