Sinclair ZX80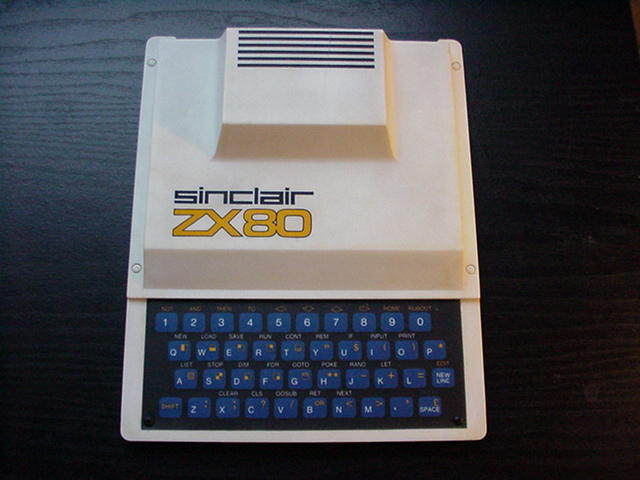 | | |
| --- | --- |
| Manufacturer: | Sinclair |
| Model: | ZX80 |
| Released: | 1980 |
| Processor | Z80A, 8 Bit |
| Mhz: | 3,25 |
| RAM: | 1 KB |
| ROM: | 4 KB |
| Operating Systems: | Basic (in ROM), Maschincodes |
| Graphic, Resolution: | Graphic: 64x44 (halbe Character), Text: 32x15 |
| Colors: | monocrome |
| Sound: | - |
| Ports: | 1 HF (TV), 1 I/O Tapedrive, 1 Expansionsport |
| Keyboard: | 40 Keys, QWERTY |
| Internal Drives: | - |
| Specials: | first Homecomputer |
| Accessories: | ? |
| Launch price: | 100,- engl. Pound for Selfbuild-Kit |
| Sold pieces: | 10.000 |
| | |
| Got own one from: | Market, 8 DEM |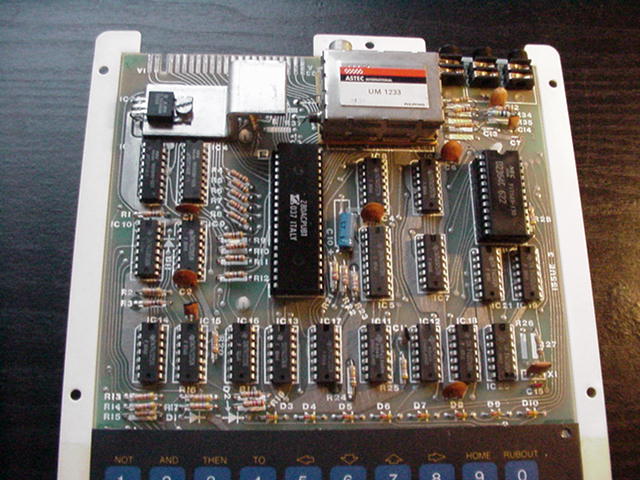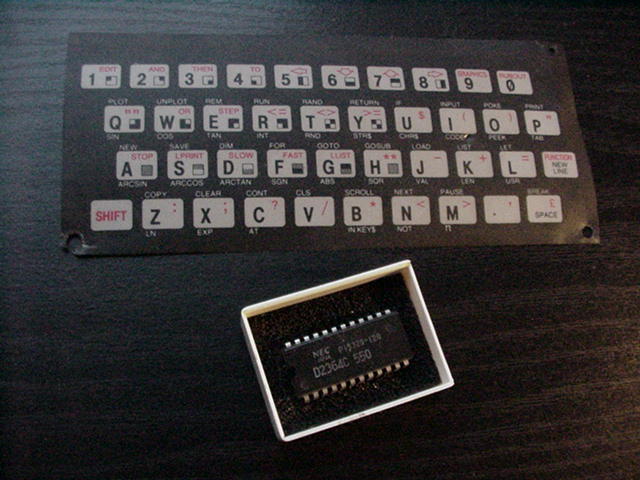 The ZX80-ZX81 Upgrade

The ZX 80 was the first Homecomputer from Sinclair, maybe the first Homeocmputer at all. It was followed by the ZX-81 soon. The ZX 80 was sold as complete machine and as Selfbuild-Kit. The complete Version was sold for 498,- German Mark.

With Release of the ZX-81 Sinclair broght an Hardware-Upgrade to make the ZX-80 to a ZX-81. This Upgrade contained a new ROM-Chip and a new Keyboard (see Picture).

Cause the small amount of produced ZX-80s, they are very rare now.